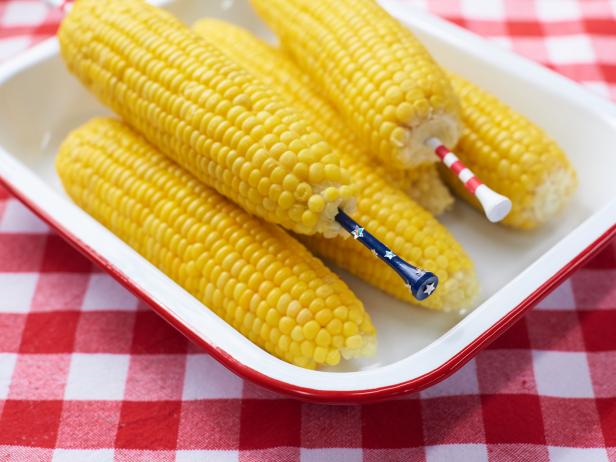 Covid Teaches Us To Have More Fun On The Links: Make Plans To Change Golf Partners
What's the number one lesson for golfers in the age of Corona without the lime? Enjoy the time you have on the links to the fullest! If you have a golf partner brimming with negativity, or who's too serious when you are trying to relax and in summary has a corn cobb up his or her ass, then it's time to make a change in your golf partners. They take can take many forms but one thing is clear – they all need to learn to relax. We should all start avoiding them like the plague (or should I say Covid?) because life is too short and golf is a game that brings us joy! So why let someone infect you when you're in your 7th heaven? Take some advice from these sports figures and caddies and let's take a look at who to avoid on the links in this new world where every second counts.
Silent Shush Ass
This golfer is the one who seriously gets pissed off when you make the slightest sound when they tee it up or line up for the putt. They're the ones that stop "in motion" and have to reset because you had to breathe during the 5 minute tee box ritual they have to follow just to swing that driver. Why do we play golf with these people? Is it because deep down we are sadomasochists? Is it because we believe they know something about the rules of golf that we don't? Yes we need to "Hush Ya'll" when it's time for the swing but the "Silent Shush Ass" does nothing to quiet our mind when we are wondering when this person is going to lose it on the links. Bobby Locke urged golfers to "train with a quiet mind" not with complete silence from their partners. It's a much better experience when we don't have to hold our breath on the putting green just so the annoying silent shush ass can 3 putt in.
The Mouthy Know It All
They know it all about golf and they'll make sure you know it. Whether it's the statistics for their favorite professional golfer or the local club rules on dress code down to your cuff links, they've got all the answers. Boredom, monotonous droning, on and on and on. Can you shut up already? Yes I know I can't clean my nasty dirty balls on the fairway and I have to wait until I'm on the green. Yes I know I must not hit the ball on the fairway until everyone behind me has – even though we have a two-some. Yes I know I need to keep my head down- are you my golf caddy? Let me tell you something, "If a caddie can help you, you don't know how to play golf" (Dan Jenkins). Why do we putt up with these people (pun intended) when we could be partnered with a normal person? Well if you enjoy having your own encyclopedia chattering in your ear constantly about trivial boring facts, then go for it. Just remember you may have their voice booming in your head for the next several hours after the round.
The Constant Complainer
He or She is the one complaining about everything they see while you try to enjoy the greens. The tee box needs to be better maintained, the golf carts are filthy even after they've been cleaned, the beer cart babe isn't around enough, or their equipment sucks and they need custom fitted clubs for their game (which doesn't exist). You actually start to wonder if they'd be complaining if they had covid? Maybe they would shut up about how bad it is on the course if they had an intubation in the ICU? Not that you would wish that on anyone but hey- can you at least enjoy the fact that you're out here in the fresh air, not at work and have the means to play golf? This is the partner that can get under your skin and infect you with a bad attitude if you're not careful. Time to close out with this complainer on the course. "The only time I talk on the golf course is to my caddie. And then only to complain when he gives me the wrong club." – Seve Ballesteros
The Out of Control Cock
Ever actually see someone break their club on the course? This is the golf cock that can't control themselves when they miss the shot by a 1/2 inch. They crow curses up and down the course like a nasty dirty leg soldier in battle and fighting for their lives. The "F Bomb" is more like a neutron "F Bomb" when it comes to this golf partner. Something to be used and used liberally! Whether it's driving the ball off the tee or birdying the putt, you and your golf buddies have learned some four letter words you never knew could be combined in such a tirade. You look around sheepishly as you try to distance yourself and see if anyone on the course has noticed this person. And quietly you are amazed that this person could be so angry about birdying the putt. This partner truly is a monkey on the course and the best thing for them would be to slap that monkey in the face to see if you could smack any sense into them. Best to leave this cock on the course and find a partner that know's how to relax!
And that reminds us of an old but good golf joke that's been around for quite some time-It
It's about the Golfer who has been slicing off the tee at every hole . . .
He finally gives up and asks his long suffering caddy . . .
Golfer:    "Can you see any obvious problems . . . ?"
Caddy:    "There's a piece of shit on the end of your club."
The Golfer picks up his club and cleans the club face . . .
Caddy:    "No sir, it's at the other end"